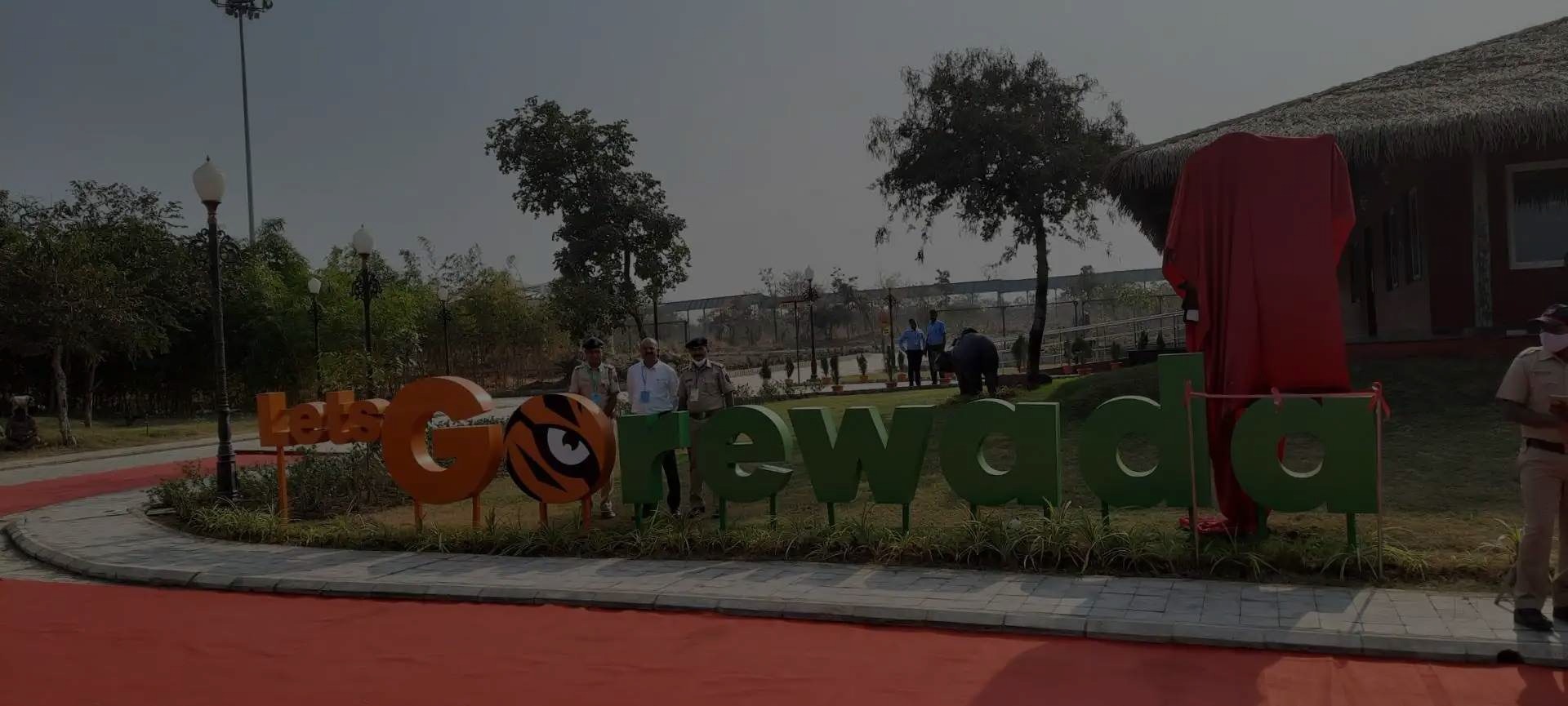 FAQ's
Where is Gorewada International zoo located?
The Gorewada zoo is located on Katol Road, Nagpur. It's around 10 Kms from Zero Mile Square. After crossing Old Katol Road Naka Square you need to drive straight towards Gittikhadan then Friends Colony Road, After 5 Kms on the same road towards Fetri-Kalmeshwar the Balasaheb Thackrey Gorewada International Zoo is situated.
How do I get tickets for Gorewada zoo?
You can book online or you can buy directly from the ticket counter. Gorewada zoo ticket price varies on days and type of buses too.
[Note: Please confirm availability & timings before planning your visit]
How do I book Gorewada jungle safari?
The Gorewada Jungle Safari ticket too can be booked online from www.nationalpark.mahaonline.gov.in.
[Note: Please confirm opening days prior to booking]
How do I book Gorewada Bio Park?
Bio Park tickets are directly available from the counter of the park, no Online way is available for it.
Is Gorewada zoo open?
Tuesday to Sunday park is open and Monday is a holiday but timing Slots and Days May Change Due To Heavy Rain. Please confirm before booking.
Which animals are there in Gorewada zoo?
There are Deer, Bear, Peacock, Tiger, leopards, and Nilgai.
Which is the smallest zoo in India?
Maharajbagh Zoo is the smallest zoo in India.
Which is the first zoo in India?
The Thiruvananthapuram Zoological Park, one of the first Zoos in India, was established as early as 1859 as an annex to the Napier Museum.
Where is the largest zoo in Asia located?
Nandankanan Zoological Park is the largest zoo in Asia.
What is the Pincode of Gorewada Nagpur Maharashtra?
Pincode of Gorewada 440012